Mr David Jones from the Department of Communities came down to Hudson Road Family Centre from Perth to show the planning of the Withers Hub Precinct to the community. This is a key feature of the Withers Renewal Plan and discusses the current progress to date. David was the key note speaker and presented the latest plans on buildings, roadworks and surrounding infrastructure.
Many questions were asked by community members about:
Growth and interest within the community
Facilities, parks, roads, toilets and pathways
Public access, wheelchair and disability accessibility
Zonings
Housing developments, properties and opportunities
Homeswest housing
High density living
Project costing and stages of development
Seniors housing
The department of Communities is a multi-function human services agency. It was established in 2017 as part of a major reform of the Western Australian public sector.
Their services include:
Child Protection and Family Support
Community Grants, Funding and Initiatives
Disability Services
Housing
Regional Services Reform
Youth Justice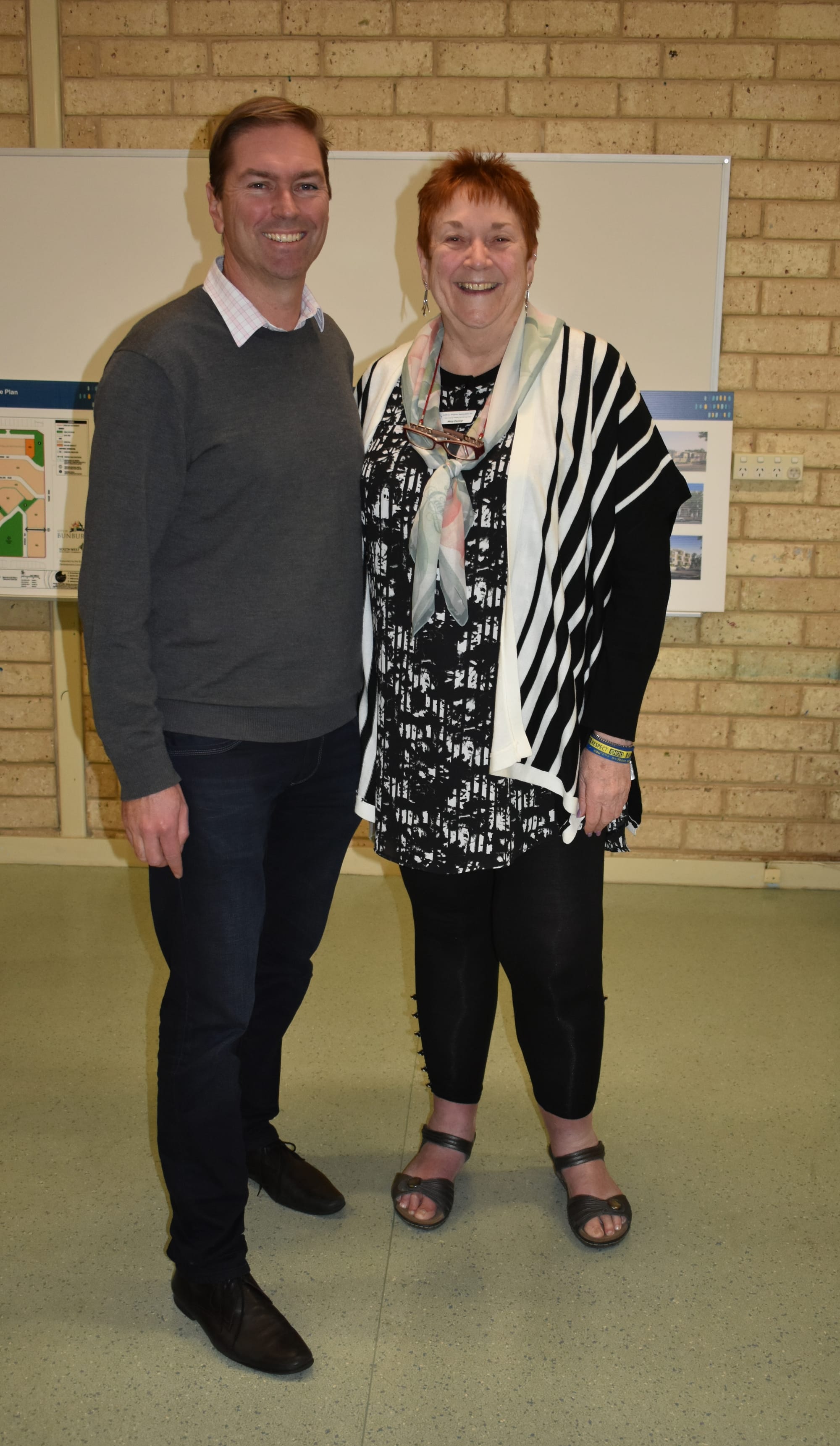 Department of Communities David Jones and Chairperson Mary Dunlop